The Nationals Member for Gippsland South, Danny O'Brien has called for clarification in the Andrews Labor Government's Roadmap to Recovery as it relates to the continued closure of gyms and indoor fitness facilities during Step 3.
Raising his concerns in Parliament last week, Mr O'Brien highlighted the inconsistencies between the Premier's announcement and his published road map.
"The Premier's website, Roadmap and the Department of Health and Human Services' (DHHS) website all stated that gyms could open under Step 3 as 'heavily restricted', but when the Premier announced the move to Step 3 last week he verbally advised otherwise," Mr O'Brien said.
"This backflip left many locally-owned businesses in the lurch with no warning or explanation.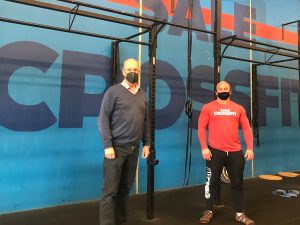 "Gyms are not only businesses that have been suffering massively since March, but they provide an important health and mental health outlet for many regional Victorians.
"Gyms have argued that there have been no recorded cases of coronavirus transmission in gyms.  In NSW this is despite seven million gym visits since they were allowed to reopen some eight weeks ago.
Mr O'Brien said it was crucial that the Minister respond to clarify the situation and explain the health advice as to why they must be closed or severely restricted.
"It's important that our government remain accountable for these sorts of decisions as we all try to navigate our way back to a sense of normalcy."
Mr O'Brien said dance schools and gymnastics were in a similar position, having been told initially they could open, only to receive later advice from the government that this would not be allowed.