Gippsland pubs, clubs, cafes and restaurants would be able to get back to serving more customers and supporting local jobs under an alternative plan to the current COVID roadmap.
The Nationals and Liberals Opposition has released its plan for hospitality that would see venues return to density limits of one person per four square metres inside and one person per two square metres outside with no patron caps – when the 70 per cent vaccination target is reached.
The Nationals Member for Gippsland South, Danny O'Brien said he knows that local pubs, clubs, cafes and restaurant have been among the hardest hit by the pandemic and this positive alternative plan would give them hope.
"The Andrews Labor Government has imposed ridiculously stringent patron caps on our hospitality sector, under which many have not found it worthwhile opening and will continue to struggle.
"We know the density limits have been in place as we have come out of previous lockdowns and they are safe and sensible. We also know that these businesses and their employees have suffered significantly and need to be given some hope.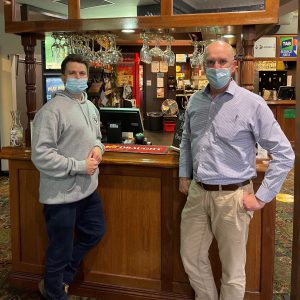 "Gippslanders have been fantastic in their support of local businesses when they have the opportunity and under this plan they will be able to do so faster than under the Labor Government's roadmap."
Mr O'Brien has been liaising with local hospitality venues over the last few weeks, some of whom have chosen not to open and others who have just been getting by through takeaway sales and the support of locals.
"However, for most of them the indoor patron cap of just 10 people is totally inadequate and unnecessarily conservative from a health and safety perspective.
"We believe we need to give people and businesses hope and this alternative plan would do that.
"It's ridiculous that a venue that can cater for 400 people and another that can only seat 20 are both limited to only 10 patrons. That makes no sense and needs to change."
Mr O'Brien said The Nationals and Liberals had also outlined plans to get children back to school on campus sooner and would continue to push for a more reasonable opening time frame once vaccination targets of 70 and 80 per cent are met.